Dear Contractor-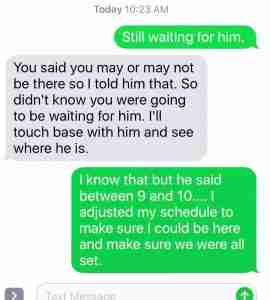 You work long hours. You drive all over town hustling for work. You're a good dude. You're honorable.
But, you're shooting yourself in the foot.
You are missing out of hundreds of thousands of dollars 
? each year because you don't focus on THE EXPERIENCE.
**You think it's your price.**
**You think it's the fancy looking proposal you spent all night typing up and revising.**
But it's none of those.
Show us that you give a crap.
Be respectful.
Pick up your phone and communicate.
Do what you said you'd do. And, if you can't own it and call.
We will pay more for a better experience. You'll actually work less too.
We all win when you get clear on what matters most.