This Is My Journey From Dead-Broke Contractor to Succesful Business Coach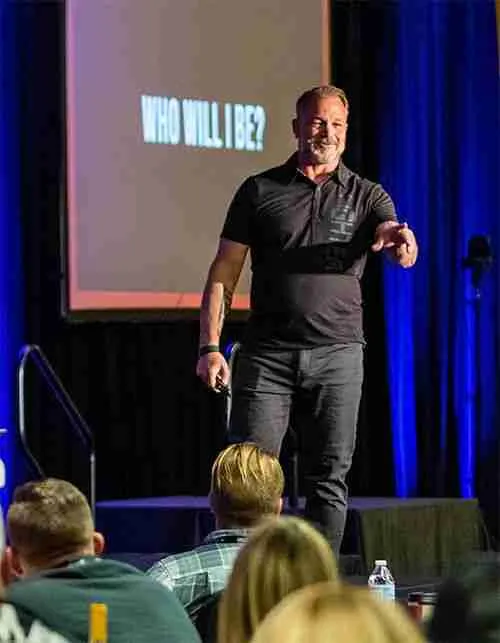 I Couldn't Afford Ice Cream For My Kids
I'll never forget the feeling as I handed the cashier my credit card.
I was on vacation with my family — wife, daughter and two boys. The kids, who were pretty young at the time, spotted an ice cream shop and asked if we could go.  They were so excited.
But I had a secret.  My painting business was failing, and I was dead broke.
Too embarrassed to deny my kids' excitement, we headed into the ice cream shop. My wife and I skipped the ice cream and instructed the kids to only get a single scoop each.
As the cashier ran my card, I prayed it would go through.
It's one of the lowest points in my life. I had failed as a provider.
How did this happen??
My Journey From Tradesman To Owner Begins
My name is Tom Reber, and I come from a family of tradesmen. That's me and my dad in the picture.
My dad was a tile guy — my uncle and grandfather were painters.
They worked hard. Each day they'd come home tired, dirty, and stinking of a job site.
We were broke. I grew up in Wheaton, Illinois. It's an expensive place to live. My friends' dads were all doctors, lawyers, and dentists. I never had the money to hang with them.
In the summers, I worked for my uncle. At least as a painter, I didn't have to crawl around on the floor and lug heavy boxes of tile.
I never wanted to be in the trades. It looked like a shitty option to me. So straight out of high school, I joined the Marines.
When I got back from the Corps, I got a job in sales, selling rebar and other building materials. It paid the bills, and I was pretty good at it, but I was never going to get rich.
A family friend needed his deck stained. I told him I could do it. A couple of days later, I pocketed $1,800. This painting thing was easy!
I bought a beat up Ford van from my uncle for $1,200. He even threw in an extension ladder.
I was in business!
Skip To The Part Where I Get My Ass Kicked
I was hungry, spending hours every day knocking on doors and handing out business cards. I now had a crew to keep busy.
I thought I struck gold when I found that Bill didn't have a painter for his new 6,000 square foot home. I was even more excited when he agreed to hire me for $28,000 to paint the whole thing.
Bill was an attorney who was acting as the general Cgontractor for his house. It was the largest contract I had signed, and I was certain this project would take my business to the next level. Instead, it took me to a new level of hell.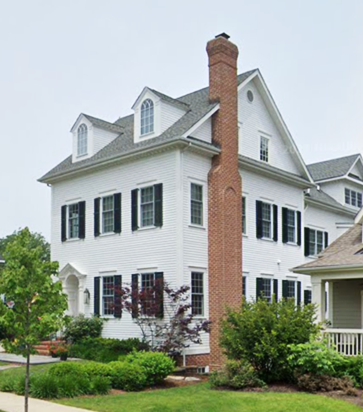 Fast-forward a year.
Bill didn't have a clue. There were delays. Subs walked off the job. There were more delays. Of course, I didn't have a clue either.
The job was only supposed to take a few weeks to complete. But there I was still dealing with Bill and his special brand of crazy.
I stained the three-story stairway three separate times because Bill didn't like the color. Then I found out he was color-blind!!
I would paint a room at a time because nothing was ever ready. The job site was a mess. Several of my guys refused to go back to the house.
The stress was killing me.
Bill even called me on Christmas morning to yell at me…and I answered it!
My wife was not happy about that.
In the end, the job cost me $45,000 to produce.
The $28,000 contract barely covered HALF my costs. It was a $17,000 education in how NOT to run a construction business. It affected my health, my relationships, and had me thinking I was not a worthy human being.
I was trapped. Maybe this contracting thing wasn't for me.
When The Student is Ready, the Master Will Appear
It was an ad in the back of a trade magazine.
Business Coaching.
I had never thought about hiring a business coach. I'm not sure I even knew business coaching existed at the time.
But it made sense to me. I'd been a high school football player, wide receiver, for all four years. Football and the coaching staff were an important part of my life.
Many of the lessons Coach Rexilius taught me came up on a daily basis. I realized how much of an influence he had been.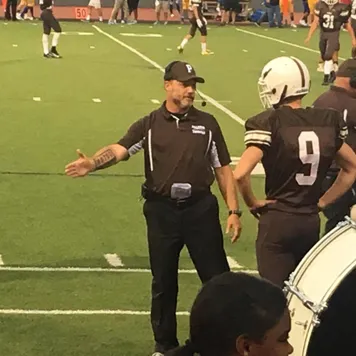 Coach Rexilius showed me the importance of consistency and tenacity. He inspired me to not sit back. To attack the field and life.
I reasoned that a business coach could do the same for my business.
After all, I was failing at the basics. I needed to learn to block and tackle. Who better to teach me than someone who had been there before?
They say the master appears when the student is ready. I was more than ready. I was desperately looking for a lifeline and this was it.
I made the call.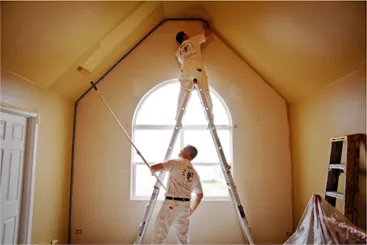 After hiring a business coach, things were definitely headed up. I was making fewer mistakes, and I was even turning a small profit. But I wasn't happy.
I was a horrible painter. I know.
I owned a painting company, but I wasn't that great at the craft. Never was. Never would be.
One day I was in line at the paint store when I bumped into Bruce. He was a competitor of mine.
Bruce confided in me he wasn't doing that great at lining up work. I told him I was struggling to produce the work I sold.
Wait … Did we just become business partners?!
A month later, our new company was born.
Bruce and I made a great team. I lined up the work and Bruce knocked it out. I no longer had to worry about producing the projects. But I did have a new challenge — keeping all of our crews busy.
I studied up on marketing and sales. I started a blog. I joined a BNI group. I was full-time hustling.
And I loved it.
I always knew I was put on this planet to do something big. To inspire others and be a ray of light in a dark world.
Even though I was still running a painting business, in my off time I began to do some motivational speaking. I wanted to share the success and the mindset that was a product of my time in football and the Corps.
In football, we have a saying. "That guy's got a MOTOR!"
It means that someone is willing to outwork the competition. They don't quit when it's convenient , or it gets uncomfortable.
I made MOTOR my mantra and the key to my inspirational talks.
It was time for a new chapter. I sold Bruce my half of the painting biz and headed out to change the world. MOTOR became the name of my new speaking and clothing apparel company.
To show how serious I was, I had a giant MOTOR tattoo inked on my arm! No turning back now.
It was 2017, and I was doing pretty well as a business coach. I was still doing a little motivational speaking, but mostly I was working with stressed out business owners to get their minds right and put some basic business foundations in place. Not just contractors. I was taking anyone with a pulse.
I had a lot going on — The Strongpreneur Podcast, The Contractor Sales Academy, MOTORhard, and more. And I didn't feel right about ANY of it.
In April, I had an event for contractors called Mountain Top Marketing in Manitou Springs, Colorado. One of the speakers that day hit me straight in the gut. He asked, "Are you living a duplicitous life?" I had to answer, "yes."
I wasn't living with integrity. I wasn't being true to myself. I was trying to run from my past and ignored everything that made me "me." I was trying to serve multiple masters, and it didn't feel good. No more.
The Contractor Fight IS BORN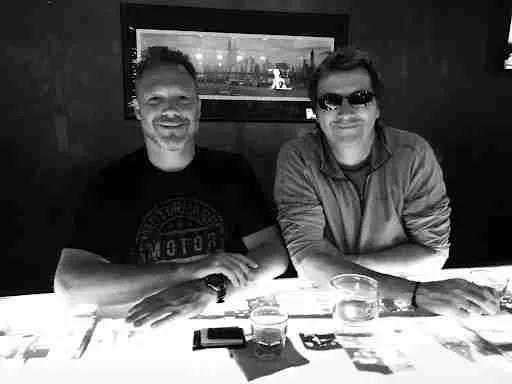 In June of 2017, I asked my buddy Neil Kristianson out to Colorado to help me rethink my entire business. I wanted to create something that was true to me – to my roots.
More importantly, I wanted my company to reflect my world-view and to inspire people to make positive changes in their lives. I wanted to build a community, a tribe, not just a business.
While walking to dinner that first evening in Breckenridge, we were talking about what a mental fight it is to be a contractor. And there it was …"The Contractor Fight!"
We spent the next two days in an Airbnb, mapping out exactly what The Contractor Fight would look like. Who it would serve. Why they would want to be a part of it.
Before we left, I recorded the very first The Contractor Fight Podcast episode. It felt right. It felt good. It felt like I was being true to myself AND helping/inspiring others to greatness. The podcast has gone on to have millions of downloads.
I started a free Facebook Group that has since grown to over 10,000 members world-wide. It's now THE MOST engaging and helpful free resource for contractors there is.
I changed the name of my YouTube Channel to Contractor Fight TV. With over 60,000 subscribers, there isn't a minute that goes by that someone isn't watching our free content somewhere in the world.
It seems we knocked it out of the park when we created The Contractor Fight. We had no idea how impactful that trip to Breckenridge was going to be.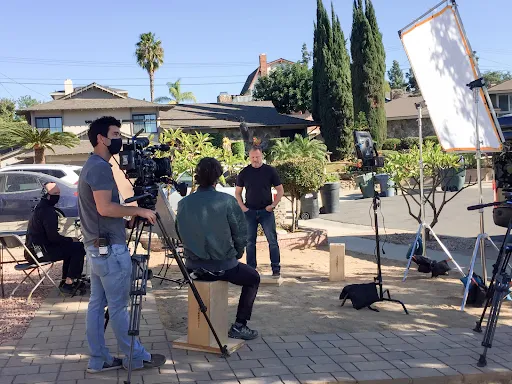 HGTV Calling, but Will I Answer
The cool thing about YouTube is you never know who's watching.
It wasn't unusual to receive an email from a television producer wanting me to audition for a new TV show. I thought most of them were scams and deleted them.
But one of them was relentless. He emailed me again. And again. And again. Finally, I replied just to shut him up.
Turns out he was legit. They loved my YouTube videos and thought I'd make a great television host. I didn't take it too seriously. I was sure it would all fall apart long before it made it on air. Guess I was wrong.
In January 2022, I made my television debut as the host of HGTV's Unfinished Business.
It was great fun. But making television is harder than it looks. A lot of standing around waiting for lights, for sound, for action. Of course, it was WAY easier than staining a deck on a 95 degree day!
It's now available on Discovery Plus. Maybe someday there'll be a season two. Who knows. It's Hollywood.
Impacting More Than Contracting Businesses
Since 2017, The Contractor Fight has exploded. We now serve thousands of contractors with our paid programs like FOUNDATIONS, BATTLEGROUND, IMPACT, and SALES WARRIOR WORKSHOPS. We have a team of over a dozen individuals who are dedicated to helping our clients win at higher levels.
But, far more important to me and the team, is how we change lives. Not just by making people more money. We're actually changing minds, relationships, communities, and even occasionally have the honor of quite literally saving someone's life.
The construction industry has a higher rate of suicide than any other. Alcoholism and drug addiction add fuel to the fire.
Some in our community credit us as the lifeline that kept them from taking their own lives. I'm so humbled and grateful that we can be there when someone needs us the most. I never expected it when I started this journey.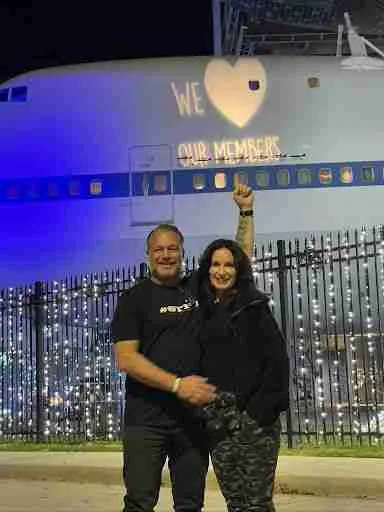 But that's what The Contractor Fight Community has become. Something far bigger than Tom Reber.
In 2021, we held our first Mile High Profit Summit, and I was blown away by the vulnerability of our members there. Many tears were shed over three days as big tough guys shared their darkest fears. Endless love and support.
We love our members so much, and it seems they love each other, too! I'm so damn proud of what we've accomplished together.
The Contractor Fight is growing and with it, we're all bringing respect and dignity back to the trades. I LOVE my life!
You Rock. I Gotta Roll …